Well hello there — aren't you glowing! Congratulations, you've made it to the final day of the Glamour 14 Day Skin Detox Challenge.
Sad to see the end? Don't worry, you can always come back and begin the detox again any time your skin needs some extra love and care. But for now, here's the instructions for Day 14 — enjoy!
P.S. Don't forget to share your end results with us using #GlamourSkinDetox.
DAY 14: It's glow time
TODAY'S RECIPE
Rosey Glow Latte | SERVES ONE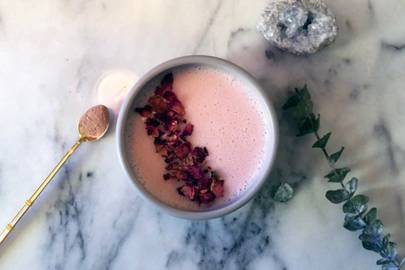 Beetroot powder is high in vitamin A and C to promote blood circulation and give you lasting energy, without caffeine.
INGREDIENTS
1 cup macadamia milk
1 tsp Glow Bar Super Glowy (£25)
1 tsp beetroot powder
1/2 tsp rose water
1 tsp strawberry powder
METHOD
Heat milk on the stove or using an electric milk frother
Add Super Glowly, beetroot powder, rose water and strawberry water to a mug
Pour a little hot water into the mug and stir to combine
Top with the hot macadamia milk and give one last whisk
TODAY'S ROUTINE
Hero product: Flavanode Mud £29 Niod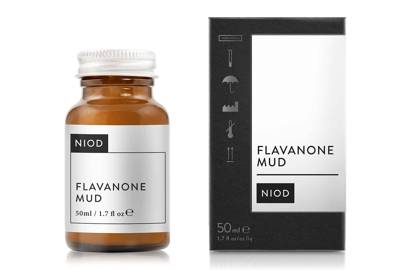 TODAY'S DETOX TASK
Find a facial mist that's right for you
When your foundation begins to crack or settle throughout the day, a mist can be an instant glow refresher.
To use a facial mist, close your eyes and lightly spritz across your face, holding it a short distance away to allow it to settle evenly. Use the tips of your fingers to gently pat into areas where your foundation has settled or become dry if needed. Try the Rosewater Balancing Mist) £18 Jurlique, which smells amazing (think fresh, uplifting roses rather than powdery). Or if you really want to amp up that glow, give Plump & Glow Hydrating Mist £36 Emma Hardie a go — it contains tiny gold pigments to really boost the skin's luminosity.
Our skin detox is a two-week plan that's all about resetting, renewing and taking care of your skin both from the inside and out. It's based on advice from dermatologists, nutritionists, dieticians, facialists and product developers.
Each day features a skin-boosting recipe, routine recommendations and tiny tasks to set yourself on the path to great skin. You can start the detox at any time and find the full instructions here. Share your journey with us using the hashtag #GlamourSkinDetox.