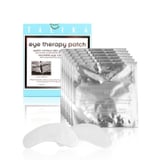 Here's news that will make you want to plan a trip: Amazon Prime has a secret section of $2 travel-size beauty products. Join us on this journey through a frontier of affordable makeup and skincare items, won't you?
If you want to get technical, Prime Samples actually includes shops for nonbeauty products such as food, supplements, and baby-care items. But today we're just focusing on the beauty side of things - and there's a lot to take in, folks. The concept is simple: Each item costs either $2 or $4. Every dollar you spend on samples builds up in your account as credit. That cash will go toward the cost of a full-size product, should you choose to indulge in one after testing a mini.
Some of the items are quite luxe, so prepare to live a fancy-schmancy life on your ramen-for-dinner budget. For instance, one full bottle of the glow-inducing Elizabeth Arden Advance Ceramide Daily Youth Restoring Capsules ($98) will set you back almost a whole Benjamin, but you can try it out first for just $4.