Have you ever noticed how your eyes light up when you notice the candy floss guy standing at the corner, reminding you of the days gone by when as a kid, you would pester your mother to buy you one? And now, when you don't need permission, you never end up buying it! Well, food is a lot about making connections and our city chefs know that. Tanvi Choudhary, the founder of Papacream, tells us, "We wanted to create something on our menu that people can connect with, and create an experience that takes you down memory lane." On Children's Day, we suggest you get a taste of your childhood on the platter with these dishes that take you straight to the good ol' days...
Dish: Bombay Ice Cream Sandwich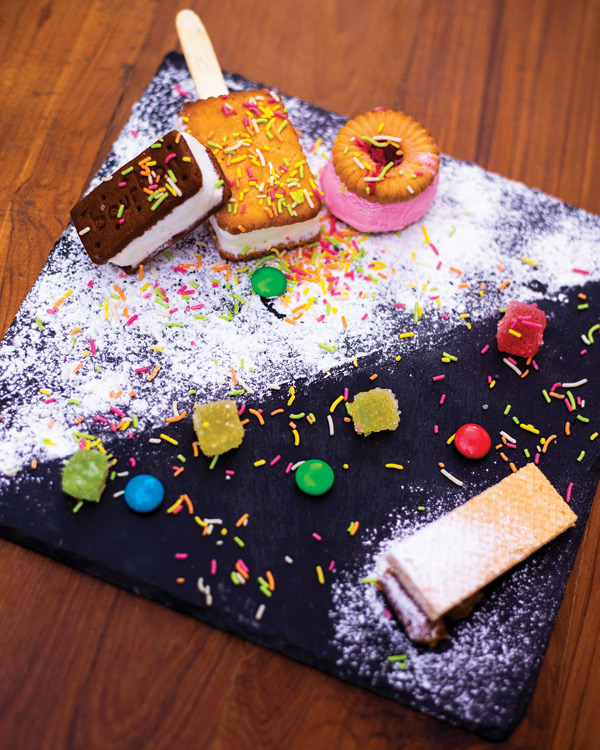 At: Bombay Brasserie
Description: A trio of vanilla, chocolate and strawberry ice cream sandwiched between Jim Jam, Nice and Bourbon biscuits. Go down memory lane when childhood was synonymous with wafer biscuits, jujubes, gems and chocolate sauce.
Price: ₹195
Dish: Jim Jam Macarons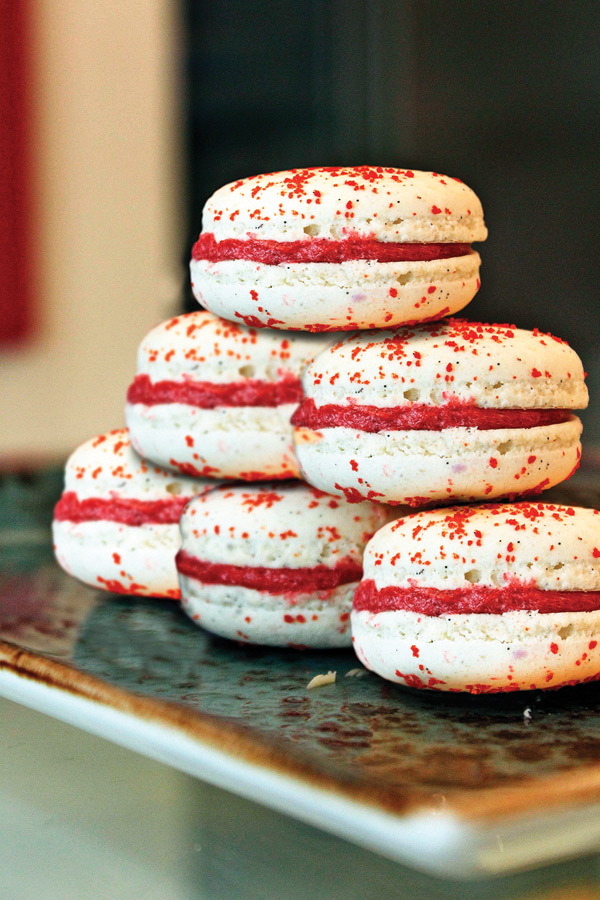 At: Sassy Teaspoon
Description: The Jim Jam raspberry jam certainly has its place in nostalgia. So, how about having a macaron filled with raspberry flavoured butter cream, dusted with red velvet crumbs? Closest you can get to that taste!
Price: ₹55
Dish: Mobar Sundae Sandwich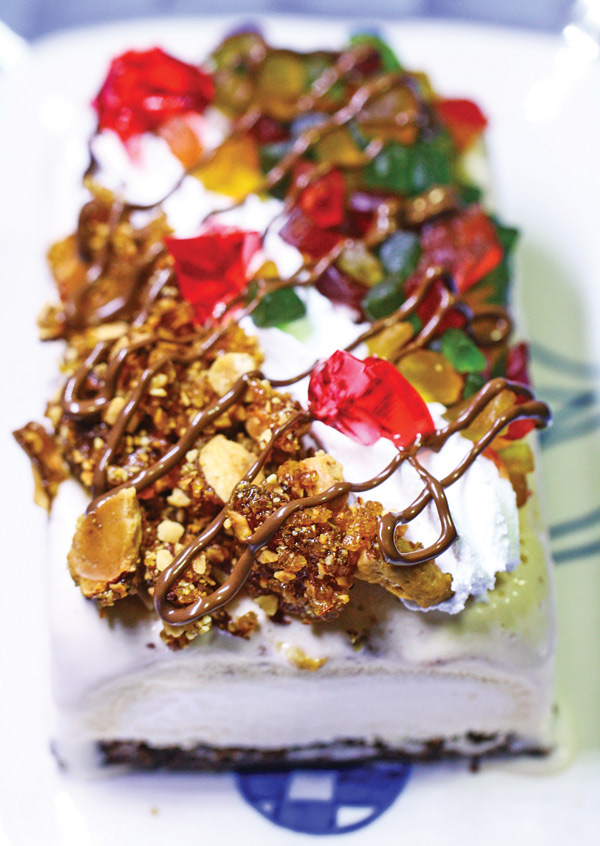 At: Monkey Bar
Description: Does layers of cake, ice cream, nuts, Nutella, cream, jello and tutti-fruity seem like your childhood's on the plate? Well, the Mobar Sundae Sandwich is just that, a multi-layered sandwich that's delicious as sin!
Price: ₹200
Dish: Pop-O-Bar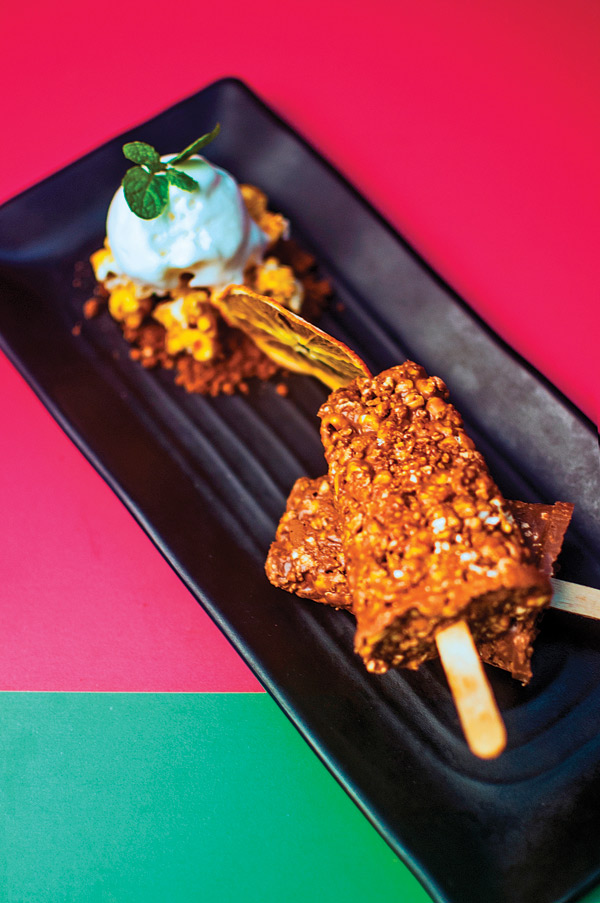 At: Bar Bar
What happens when you give a savoury makeover to your all-time favourite choco-bar? The Pop-O-Bar! Taking the choco bar as inspiration, the good folks at Bar Bar have added an element of fun in it with crunchy roughly crushed salted caramel popcorn.
Price: ₹169
Dish: Old School Lollies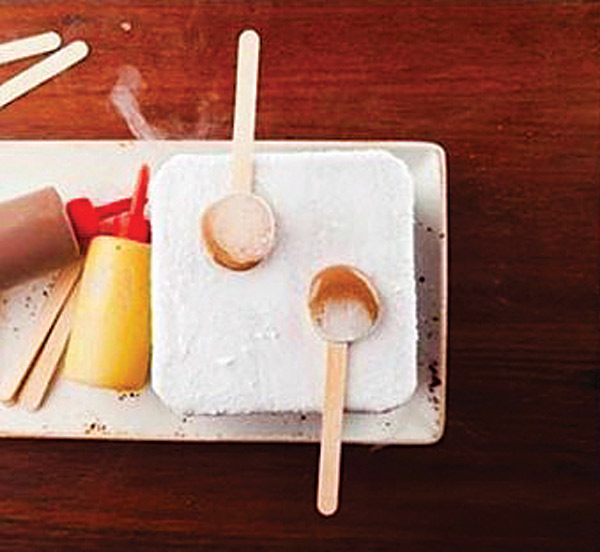 At: SpiceKlub
Description: How about a tempting mix of Bournvita and chocolate kulfis, specially when they are made on a stick at your table? That's the Old School Lollies for you!
Price: ₹535
Dish: Jim Jam Ice Cream Sandwich and Hot Chocolate Ice Cream Float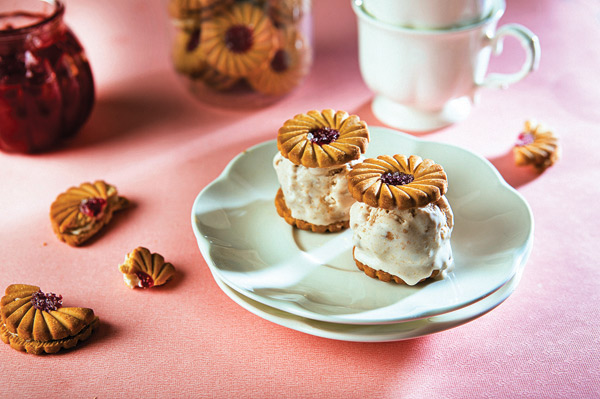 At: Papacream
Description: Get a bite of childhood with the Jim Jam Ice Cream Sandwich, which is not only sandwiched between the biscuits, but the ice cream itself is Jim-Jam flavoured. The Hot Chocolate Ice Cream float is a take on what we have all loved having while growing up, the ice cream float but this time, with the added goodness of hot chocolate.
Price: ₹150 for both
Dish: Parle G Cheesecake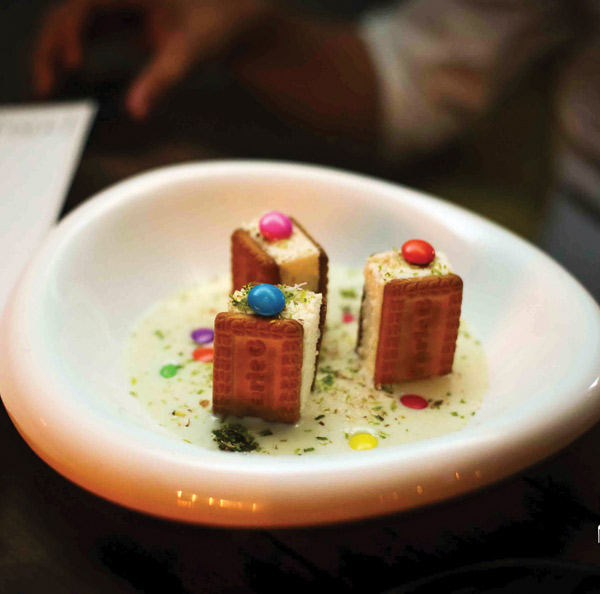 At: Farzi Cafe
Description: The ever-reliable Parle G has always been our go-to biscuit and this dessert is almost like a tribute to it. Put together with cream cheese and rabri, this one packs in loads of flavour with the sweet rabri, sour cheesecake and crunchy Parle-G flavour.
Price: ₹325